In recent years, camping has become a popular pastime. But just because you're roughing it in the wilderness doesn't mean you have to struggle without power. With the emergence of portable power stations, you can easily power all your gadgets, lights, and camping appliances. Great news, as it means you can power your speakers rather than get the guitar out to play Kumbaya on repeat.
Taking power camping has never been easier. If you prefer camping with your tech charged and some home comforts, we've got your back. We've broken down the best campsite power options for you.
If it's just a short weekend away camping, P600 has the perfect amount of campsite power. p600 packs a 600W output and 577Wh capacity. This is perfect if you want to keep camping lights on at night.
If P600 happens to run out of juice, you've got a few recharge options, including AC charging, car charging, solar charging, and USB-C charging. But if there are zero outlets to hand, two 110W solar panels will give you 100% battery in 6 hours.
When it comes to size, P600 is around the size of a toaster, weighing 14.55 lb (6.6kg). With its compact design, it will easily slide into your car while not taking up much space. Plus, it's small enough to sit inside your tent while making minimal noise to charge your devices overnight.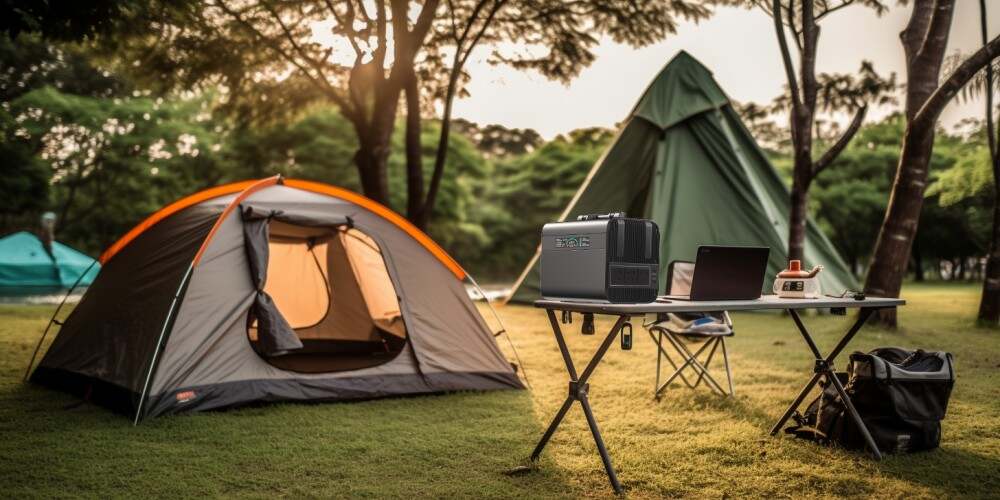 With a 1000W output, 999Wh capacity, and several ports, you'll be covered for almost all camping equipment. With P1000, you'll have enough juice to power drones, lights, laptops, mini-fridges, small camping stoves, and more.
When it comes to moving from place to place, taking P1000 is easy. With a built-in handle and weighing 19 lbs (8.6kg), you can pick it up and go. Also, with a 12v/24v car port and solar input, you've got some great charging options for the road.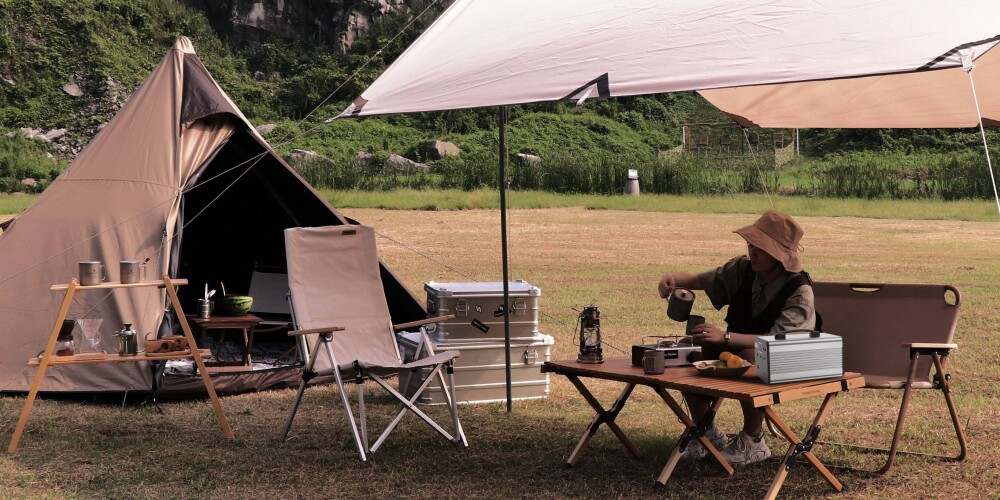 When camping for a week or two in a remote location, you'll need something with enough power you can rely on. The best camping batteries have abundant power, a choice of ports and outlets, multiple charging methods, and great portability.
P2000 offers 2000W output and a rechargeable lithium camping battery with a 2048Wh capacity. With this amount of capacity, five USB ports, four AC outlets, and a 12V carport, you can recharge multiple devices at the same time for your whole trip.
If this level of capacity isn't enough, you can connect it with up to 15 other Smart Extra Batteries at the same time to meet higher capacity needs. You can learn more about that here.
When it's time to recharge, you've got options. If you're lucky enough to be on a campsite with power outlets, hook it up. You'll reach 100% battery within 2 hours.
Nonetheless, we know that's not always possible on a camping trip. This is where the 12v carport comes into play. Connected to a 12v carport, you can charge P2000 on the go. What's really special about P2000 is how quickly it charges via solar panels. It has a 600W solar input. Connected to two 220W bifacial solar panels, it fully recharges in 3-6 hours. Perfect if you find yourself in a remote camping spot.
Typically, a generator with this much power weighs between 150 lbs – 200lbs (68kg – 90kg). But P2000 doesn't have mechanical parts and is compact in design. It weighs 55 lbs (25kg). Pick it up, pack it in your car, and you're good to go.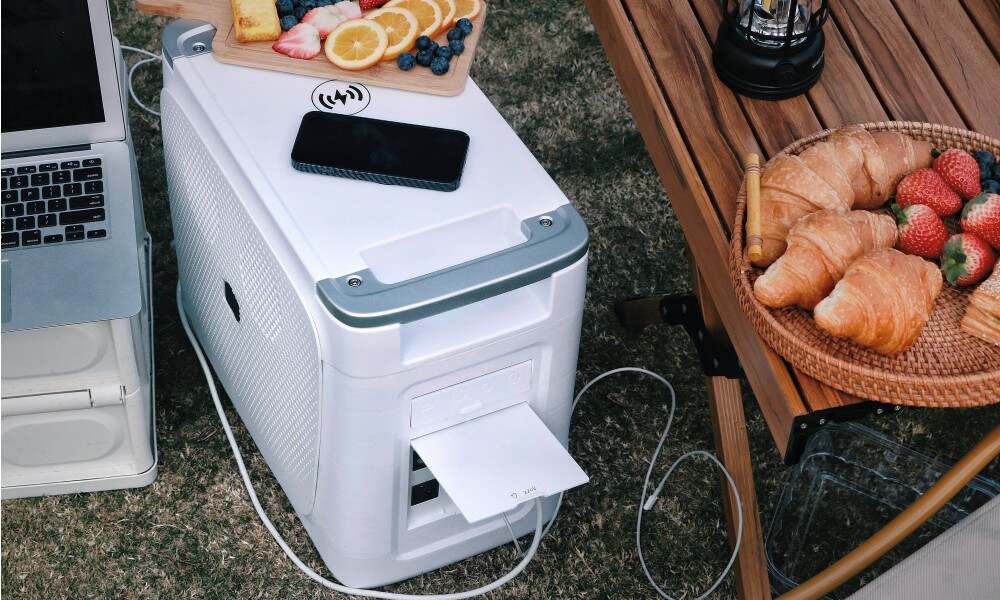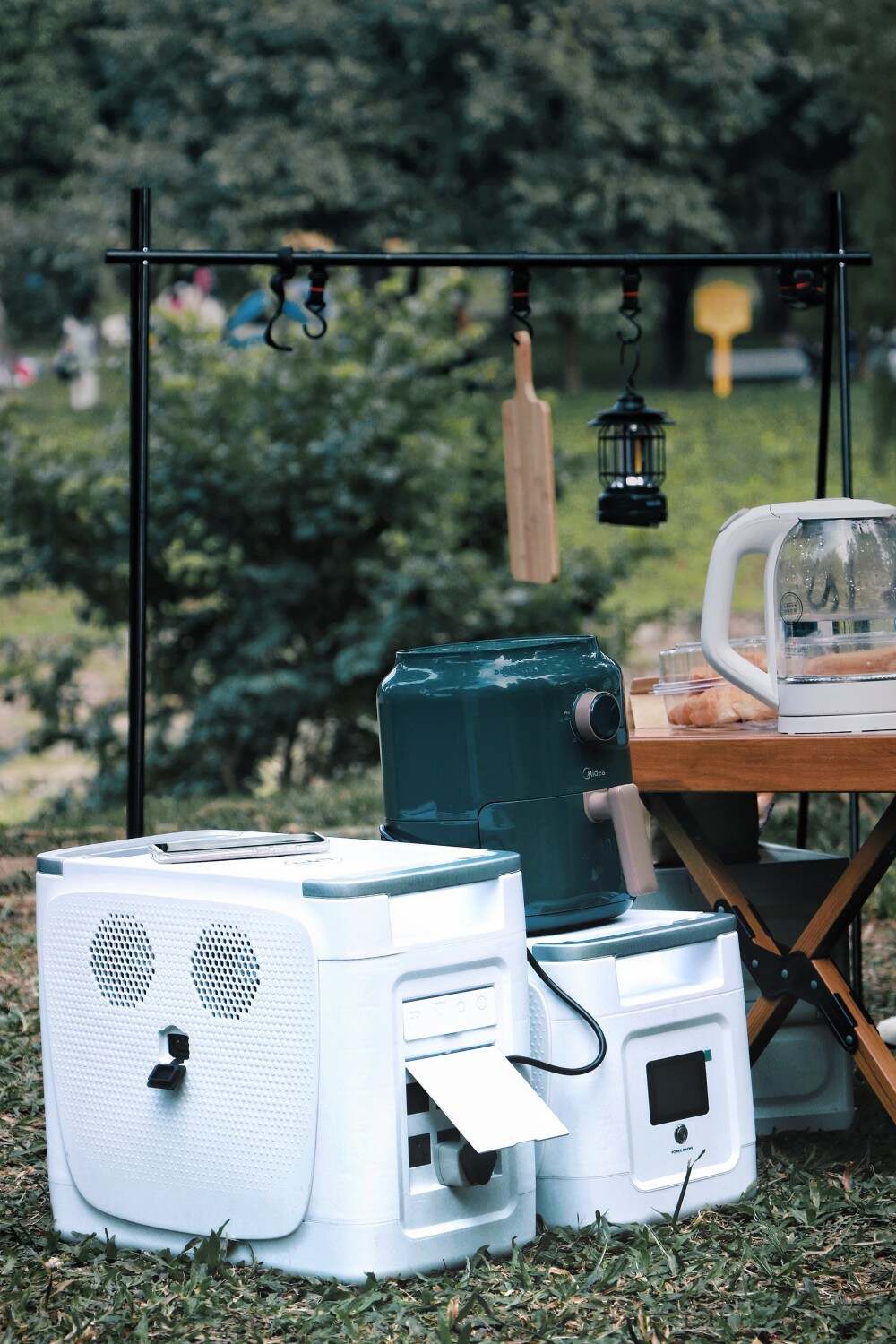 In summary
When it comes to a portable power supply for camping, it depends on your needs. If you're going for longer trips with the family, Yohoo Elec P2000 will be more appropriate. If it's just a short trip, the Yohoo Elec P600 is perfect. Overall, the one that sits right in the middle of the all-around power station for camping is Yohoo Elec P1000.